Nordic Biochar Conference 2019 – Open for registration!
We are happy to tell you that the first edition of the Nordic Biochar Conference will be held in Stockholm this year and we really hope that you can come.
DATE & TIME:
– Start at 11am on the 16th of October 2019
– End at 4 pm on the 17th of October 2019
LOCATION: KTH Royal Institute of Technology in Stockholm, Sweden
CONTENT & FORMAT: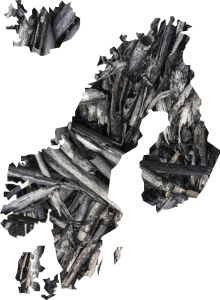 We will hear about some of the ongoing biochar initiatives, get an update on what is happening in each country and discuss the path forward. To inspire personal meetings and networking, the conference will focus on information exchange and discussions through workshops, poster sessions and lectures in small groups. In the evening of the 16th all participants are invited to mingle at our joint dinner.
CONTRIBUTIONS:
– Call for abstract 1: 20th of June, early abstracts will be handled first
– Call for abstract 2: 21st of August
Send your abstract of maximum 300 words excl. illustrations to mattias@ecotopic.se.
TO SIGN UP:
The conference fee depends on when you register.
– Early bird fee until 31st of July: 2100 SEK excl. VAT
– Regular fee until 10th of September: 2500 SEK excl. VAT
– Joint conference dinner: 400 SEK excl. VAT
To sign up for the conference please click the following link and follow instructions https://axacoair.se/go?QKV3rEpV
MORE INFORMATION:
To register to the conference send list sign up at https://forms.gle/yBCUpBY8HbeAY8k8A.
Information about the conference will be available on this website.
For any questions you might have, you are welcome to contact conference coordinator Mattias Gustafsson at mattias@ecotopic.se.
SEE YOU THERE!
The Nordic Biochar Network promotes co-operation and information exchange between various actors in biochar research, production, application and policy in the Nordic countries. Read more at https://www.nordicbiochar.org/
Receive updates from the Nordic Biochar Conference
Sign up here
Biochar map
We participate in the Nordic Biochar Network and develop a map of biochar projects in the Nordics.
See it here
Science beyond the academy
You have a question regarding biochar in general, drop us a line at eazzi@kth.se
Read more
Master and bachelor theses
Write your thesis with us! Every year we supervise several students from all fields: chemical engineering, industrial economics, environmental engineering, design...
Read previous theses